---
---
---
---
---
---
---
---
---
---
---
Imagine being able to remember virtually every day of your life. As Lesley Stahl reports, it's a kind of memory that is brand new to science. Watch our Laguna Concert Band board member and clarinetist, Dr. Jim McGaughin this 60 Minutes story "Memory Wizards" which originally aired in January 2014, also featuring actress Marilu Henner.
---
Lee Rocker the legendary upright bassist of the "Stray Cats" will be presented with a "Lifetime Achievement Award" by "Bass Player Magazine" on November 9, 2013, at the historic Henry Fonda Theater in Los Angeles, California. Along with Lee, Geezer Butler of "Black Sabbath" will also be honored. Mr Rocker has influenced a generation of musicians with his technique, style and showmanship. In addition to the Stray Cats, Lee Rocker has recorded and/or preformed with Keith Richards, George Harrison, Ringo Star, Carl Perkins, Robert Plant , Levon Helm, Jeff Beck, Scotty Moore, John Fogerty, Leon Russell, Willie Nelson, Earl Slick and many others. Lee has been touring and recording for more then 30 years and his most recent recording is "Night Train to Memphis". Rocker has received the Visionary Artist Award by the Laguna Beach Arts Console, is a member of the Long Island Music Hall of Fame, the Rockabilly Hall of Fame, and has appeared on Broadway in the hit musical "Million Dollar Quartet."
---
Mayor Leads Off Concert July 8, 2013 (from the Laguna Beach Independent)

---
---
Laguna Concert Band to Perform at Laguna Playhouse
- Collaboration with Laguna College of Art & Design
Liz Skaggs, LCAD student animation director
---
San Clemente Villas Hosts 10th Anniv. Music and Dance Party, Nov 2

---
BAND JOINS EFFORT!
---
Support Our VETS! LCB to Perform at Fundraiser!

---
Festival of Arts Summer Smash!
---
Laguna Community Concert Band receives Festival of Arts Foundation Grant
Photo Front Row (L-R) Pete Fournier, Bob Earl, Jacquie Moffett, Linda Hughes, Carol Sporleder, John Rayment Back Row (L-R) Scott Moore, Don Haudenschild, Matt Wood, Bill Nicholls
---
OC Can you Play With US
---
Laguna Flutes to Play at Pacific Symphony League Benefit

---
_

A

T

uba Takeover at the Playhouse
---
An Interview with Ed Peterson about the Feb 19, 2011 Concert

---
---
---
---
---
Carol Reynolds (LCB )presents Music awards to Laguna Beach High School seniors, Margaux Reckard, Karli Cornell, Charlie Jungheim, and Jhani Randhawa. Exceptional, talented, driven, and dedicated are but a few of the adjectives that describe the five local high school seniors awarded Music Scholarships by the Laguna Community Concert Band (LCB) this past week. The recipients, four seniors from Laguna Beach High School, Margaux Reckard - trumpet (Kalamazoo College), Karli Cornell - trumpet (Hofstra University - Music Education major), Charlie Jungheim - percussion (Los Angeles Institute of Music), and Jhani Randhawa - trumpet - (Sarah Lawrence College), and Orange County School of the Arts senior Isaac Kramer - trombone (New England Conservatory), each were awarded a Certificate of Achievement and a $200 Music scholarship through the LCCB scholarship program. Band Ambassador, Carol Reynolds presented the scholarships to the four Laguna Beach High School seniors at their recent concert. "There seemed to be many outstanding students in the concert last night which was very, very good. Our awardees were all going to be participating in performing music activities in college and were selected by the band directors."
---
Powered by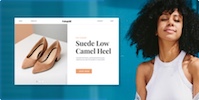 Create your own unique website with customizable templates.